Printable Version
For Immediate Release
June 25, 2012
Contact:
Dan Steinkruger, State Executive Director, at (402) 437-5581 or
dan.steinkruger@ne.usda.gov
(LINCOLN, NE) June 25, 2012 – Deadlines to report 2012 crop acreage to the Farm Service Agency (FSA) are nearing, according to Dan Steinkruger, Nebraska State Executive Director. Reporting acreage is critical to maintaining eligibility for multiple program benefits, including the Direct and Counter-cyclical Program (DCP), the Average Crop Revenue Election (ACRE), and the Conservation Reserve Program (CRP). Acreage reporting also establishes a record of cropping history for possible future program application..
June 30 is the final date to report small grains, including wheat, oats and rye. All other crops must be reported by July 15, 2012. This includes CRP acres. Late-filed reports may be subject to the assessment of fees, and must be verified by field visit, or other acceptable documentation. It's important to accurately report the number of acres, crop type, intended use, irrigation practice, producer shares and planting date, as later revisions to this information may be restricted. Prevented planted acres should be reported within 15 days of the final planting date, and failed acres should be reported before disposition of the crop.
Producers are also advised that for 2013 and future years, November 15, 2012 will be the new deadline to report all fall-seeded small grains, forage crops (including pasture and rangeland), and apiculture.
Contact your local FSA county office for more information, or to make an appointment to certify 2012 acreage.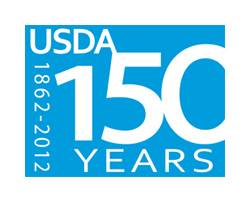 USDA is an equal opportunity producer and employer. To file a complaint of discrimination, write to USDA, Assistant Secretary for Civil Rights, Office of the Assistant Secretary for Civil Rights, 1400 Independence Avenue S.W., Stop 9410, Washington, DC 20250-9410, or call toll-free at (866) 632-9992 (English) or (800) 877-8339 (TDD) or (866) 377-8642 (English Federal-relay) or (800) 845-6136 (Spanish Federal-relay).