Printable Version
For Immediate Release
June 29, 2012
Contact:
Dan Steinkruger, State Executive Director, at (402) 437-5581 or
dan.steinkruger@ne.usda.gov
(LINCOLN, NE) June 29, 2012 – Nebraska Farm Service Agency (FSA) State Executive Director Dan Steinkruger today announced that six counties are authorized for emergency grazing use of Conservation Reserve Program (CRP) acres for 2012.
The counties approved for CRP emergency grazing are Banner, Dawes, Morrill, Scotts Bluff, Sheridan and Sioux. The CRP emergency grazing authorization for 2012 is effective immediately and currently ends on September 30, 2012.
To take advantage of the emergency grazing provisions, authorized producers can use the CRP acreage for their own livestock or may grant another livestock producer use of the CRP acreage. The eligible CRP acreage is limited to acres located within the approved county.
Eligible producers who are interested in grazing CRP under the emergency authorization and current CRP participants who choose to provide land for grazing to an eligible livestock producer, must first request approval to graze eligible acreage through the FSA and obtain a modified conservation plan from the NRCS to include grazing requirements.
For more information and/or to request approval for emergency grazing of CRP acres contact your local FSA office. Additional information is available at
www.fsa.usda.gov
.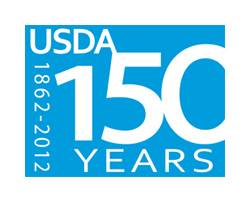 USDA is an equal opportunity producer and employer. To file a complaint of discrimination, write to USDA, Assistant Secretary for Civil Rights, Office of the Assistant Secretary for Civil Rights, 1400 Independence Avenue S.W., Stop 9410, Washington, DC 20250-9410, or call toll-free at (866) 632-9992 (English) or (800) 877-8339 (TDD) or (866) 377-8642 (English Federal-relay) or (800) 845-6136 (Spanish Federal-relay).