Printable Version
For Immediate Release
DATE: 5/5/10
Contact:
614-255-2527
COLUMBUS, Ohio -- May 5, 2010 -- Steve Maurer, the Ohio Farm Service Agency (FSA) State Executive Director, today announced Ohio landowners and operators in designated geographical areas will have the opportunity to offer cropland for enrollment in a new Continuous Conservation Reserve Program pheasant practice entitled State Acres for Wildlife Enhancement (SAFE), also known as CP38E-4D. Pheasant SAFE sign-up began Monday and will be on a continuous (ongoing) basis in all or portions of the following counties: Champaign, Defiance, Fayette, Hardin, Highland (partial), Logan, Marion (partial), Pickaway, Ross (partial), Seneca, Union, and Wyandot (partial). See the map below to show where each Pheasant SAFE practice is located.
Pheasant SAFE utilizes a wildlife management practice specifically developed by conservation organizations and agencies located within Ohio to establish and restore habitats to support declining populations of game bird species. The program specifically targets declining pheasant and quail populations in areas of greatest impact.
Offers for enrollment in Pheasant SAFE practices may be made at any of the above FSA County offices in which the land is located. Offers are automatically accepted provided the land and producer meet certain eligibility requirements. Offers under this practice are not subject to competitive bidding; however, Ohio is limited to enrollment of no more than 5,600 acres on a first come, first served basis. Pheasant SAFE contracts are 10-15 years in duration.
All CP38E-4D practices receive a Signing Incentive Payment equal to $100 per acre, 50% cost share assistance for eligible practice establishment costs, a Practice Incentive Payment equal to 40% of eligible establishment costs, and annual rental payments. Annual rental payments are based on the three predominant cropland soils to determine the rental rate per acre.
Technical assistance will be provided by Federal, State and private professionals to help participants select proper seed species, locate practice area, and establish and manage the practice cover. Seed mixes for the practice cover will be specifically designed to attract and benefit pheasants and other grassland species.
For more information on Ohio's Pheasant SAFE project, visit your local FSA Service Center office or go online to read the factsheet at:
www.fsa.usda.gov/oh
.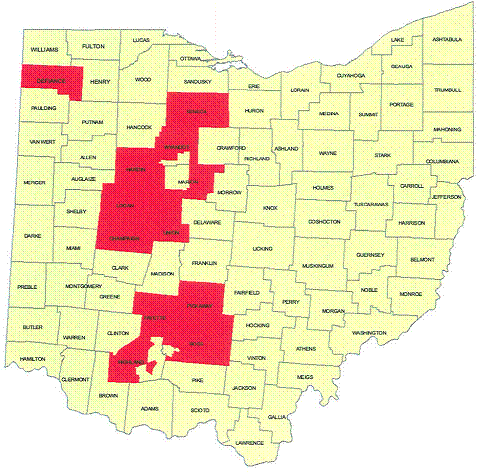 #
USDA is an equal opportunity employer and provider.