August 29, 2014 – 2012 SURE Sign-up Deadline
Sept. 1: USDA Service Centers Closed for Labor Day Federal Holiday
Sept. 1: 2015 Crop Year NAP Sales Closing Date for Fall Seeded Annual Crops including Asparagus, Caneberries, Canola, Speltz, Garlic, Rye, Triticale and Value Loss crops.
Sept. 26: Deadline to Request a Reconstitution for 2014
Sept. 30 - 2015 Crop Year NAP Sales Closing for Wheat and Barley
Nov. 1: 2014 ELAP Notice of Loss and Application for Payment Deadline
Nov. 3: FSA County Committee Election ballots mailed to eligible voters
Nov. 17: 2015 Crop Year FSA Acreage Reporting Deadline for Fall Seeded: Grass, Mixed Forage, Alfalfa, Clover, the year of seeding (annual and perennial types), Established Grass, Mixed Forage, Alfalfa, Clover in years subsequent to the year of seeding (perennial types), Apiculture, Fall Wheat, and all other Fall-Seeded Small Grains crops with sales closing date of Sept. 1.
Nov 20: 2015 Crop Year NAP Sales closing for Apples, Apricots, Cherries, Grapes, Hops, Nectarines, Peaches, Pears, Plums and Prunes
Dec. 1: Last day to return voted ballots to the local FSA County Office
Dec. 1: 2015 Non-insured Crop Disaster Assistance Program (NAP) Sales Closing Date for 2015 Honey, Alfalfa, Grass, Mixed Forages, Clover, Mustard and Vetch
Jan. 1: Newly elected County Committee Members take office
Jan 15: Acreage report Date for Crops with Sales Closing date of November 20.
Jan. 30: 2011, 2012, 2013 & 2014 LFP, LIP Notice of Loss and Application for Payment Deadline
Jan 30: Deadline to submit Tree Assistance Program (TAP) Application for Payment and Supporting Documentation for Loss for 2011, 2012, 2013 and 2014 (or 90 days after disaster event or loss was apparent)







FSA has a national website for producers to list information concerning the need for or the ability of hay.


The USDA Farm Service Agency delivered nearly $429.2 million in federal program payments and loans to Colorado farmers and ranchers during fiscal year 2013. View fact sheet providing information.




Colorado SAFE Program Fact Sheets
CRP Colorado Plains
Sharp-tailed Grouse SAFE


I am honored to serve as the State Executive Director for USDA Farm Service Agency (FSA) in Colorado. Our primary mission is to assist Colorado farmers and ranchers secure the greatest possible benefit from programs administered by FSA such as farm loans, commodity programs, disaster relief, conservations and other available resources.
The hard working women and men of our FSA county and multi-county offices and service centers are at the forefront of our efforts. They are the primary contact for all program participation and other related questions.
Colorado's diverse agriculture is the back bone of the rural economy and an important part of the economic recovery in our great state. I look forward to working, in cooperation with all the employees within FSA and the state committee, with all farmers and ranchers throughout Colorado. I invite you to contact me at FSA's Colorado State Office with any questions you may have about our programs or operations. Our website can also help you learn more about FSA programs and services.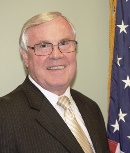 Leland Swenson,
State Executive Director
USDA Colorado Farm Service Agency (FSA)
Denver Federal Center
Building 56, Room 2760
P O Box 25426
Denver CO 80225-0426
Phone: 720.544.2876
Fax: 720.544.2966

State Committee:
Armando Valdez (Chairperson)
Marsha R. Daughenbaugh
Anita J. Nein
James Hume
William "Bill" Warren