Nov. 12- All Hay Bales Must be Removed from CRP
Nov. 16- 2016 Acreage Reporting Deadline for Apiculture, Perennial Forage, Pasture, Rangeland & Forage (PRF) including Native Grass, Fall Wheat and all other Fall-Seeded Small Grains
Nov. 16- Deadline for 2015 NAP Production Reports for Annual Fall-Seeded Crops, Perennial Forage, Mixed Forage Crops, Rye, Speltz, Triticale, Wheat and Garlic
Nov. 20 - 2016 NAP Application Closing Date for Apples, Apricots, Cherries, Grapes, Hops, Nectarines, Peaches, Pears, Plums and Prunes
Nov. 20 - Application Deadline for CRP Working Grass, Range and Pasture Lands Initiative
Nov. 20 - Last day of the Registration/Coverage Election Period for 2016 MPP-Dairy Programs
Dec. 1- 2016 NAP Application Closing Date for Honey, Alfalfa, Mixed Forage and Grass
Dec. 1 - Feb. 26, 2016 - CRP General signup
Dec. 7- Last Day to Return Voted County Committee Election Ballots to FSA at the Local USDA Service Center



The Colorado Farm Service Agency has notified County Offices that the Adjusted Gross Income (AGI) Validation has been disabled for disaster programs payments including, Livestock Forage Program (LFP), Livestock Indemnity Program (LIP), Non-insured Crop Disaster Assistance Program (NAP), Non-insured Crop Disaster Assistance Program Frost/Freeze (NAPFF), and Tree Assistance Program (TAP) Payment Processing.
State Executive Director Leland Swenson states this action will enable County FSA Offices to expedite payment processing. The AGI validation has been disabled temporarily for the following years and program payments:
2011 (last 3 months of 2011)through 2014 LFP
2011(last 3 months of 2011) through 2014 LIP
2011(last 3 months of 2011) through 2014 TAP
Producers are required to provide their County FSA Offices signed AGI form CCC-941 certifying they are compliant in meeting the $900 K AGI provision. County offices will not certify or sign payments if the producer has certified to not meeting the $900K AGI provision. Those payments should be set to "Hold for Program Cancel" and will be reprocessed once the AGI validation software is enabled.
If you have not yet filed your disaster claim for these programs please contact your
county FSA
office no later than, September 30, 2014.


Launching the Celebration – 30 Years of Conservation
2015 marks the 30th Anniversary of the Conservation Reserve program (CRP) and in recognition of this milestone; FSA has launched a commemorative website. The web address is
www.fsa.usda.gov/CRPis30
. We hope you'll visit the site often to take an interactive, cross-country tour and see the nationwide impact of the Conservation Reserve Program (CRP) unfold virtually over the next several months




FSA has a national website for producers to list information concerning the need for or the ability of hay.


The USDA Farm Service Agency delivered nearly $429.2 million in federal program payments and loans to Colorado farmers and ranchers during fiscal year 2013.
View fact sheet providing information
.




Colorado SAFE Program Fact Sheets


I am honored to serve as the State Executive Director for USDA Farm Service Agency (FSA) in Colorado. Our primary mission is to assist Colorado farmers and ranchers secure the greatest possible benefit from programs administered by FSA such as farm loans, commodity programs, disaster relief, conservations and other available resources.
The hard working women and men of our FSA county and multi-county offices and service centers are at the forefront of our efforts. They are the primary contact for all program participation and other related questions.
Colorado's diverse agriculture is the back bone of the rural economy and an important part of the economic recovery in our great state. I look forward to working, in cooperation with all the employees within FSA and the state committee, with all farmers and ranchers throughout Colorado. I invite you to contact me at FSA's Colorado State Office with any questions you may have about our programs or operations. Our website can also help you learn more about FSA programs and services.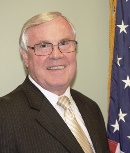 Leland Swenson,
State Executive Director
USDA Colorado Farm Service Agency (FSA)
Denver Federal Center
Building 56, Room 2760
P O Box 25426
Denver CO 80225-0426
Phone: 720.544.2876
Cell: 720.425.8342
Fax: 844.860.8228

State Committee:
Armando Valdez (Chairperson)
Marsha R. Daughenbaugh
Anita J. Nein
James Hume
William "Bill" Warren