Dec. 19 – Extended deadline to sign up for dairy Margin Protection Program.
Dec. 25 & 26 – Christmas Holiday. FSA offices are closed.
Jan. 1 – New Year's Day Holiday. FSA offices closed.
Ongoing
Reports of Failed Acreage must be filed with the County Office before disposition of the crop.
Reports of Prevented Planting Acreage must be filed with the County Office no later than 15 calendar days after the final planting date for that county.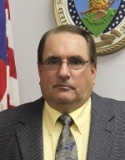 Our primary mission at FSA is to help Missouri farmers and ranchers secure the greatest possible benefit from programs such as farm loans, commodity price support, disaster relief, conservation, food aid or other available resources.
FSA employees are dedicated to improving the economic stability of Missouri agriculture one family at a time, and insuring that rural Missouri remains a great place to raise the next generation of Missourians.
The hard working men and women of Missouri's FSA county offices are at the forefront of our efforts and remain the primary contact for program participation. We encourage you to speak with the staff at your local office on how we can be of service. Our user friendly web site can help you learn more about FSA programs and services and help you locate your local FSA Service Center.
You can reach the Missouri State FSA office at (573) 876-0925.


Livestock Disaster Assistance Sign-up Ends Jan. 30th
Livestock disaster program enrollment opened on April 15, 2014. These disaster programs are authorized by the 2014 Farm Bill as permanent programs and provide retroactive authority to cover losses that occurred on or after Oct. 1, 2011.
Eligible producers can sign-up for the following livestock disaster assistance programs:
Livestock Forage Disaster Program (LFP):
LFP provides compensation to eligible livestock producers that have suffered grazing losses due to drought on privately owned or cash leased land. Eligible producers must physically be located in a county affected by a qualifying drought during the normal grazing period for the county. Producers who suffered eligible grazing losses should submit a completed CCC-853 and supporting documentation by January 30, 2015.
Livestock Indemnity Program (LIP):
LIP provides compensation to eligible livestock producers that have suffered livestock death losses in excess of normal mortality due to adverse weather and attacks by animals reintroduced into the wild by the federal government or protected by federal law. Producers who suffered livestock death losses should submit a notice of loss and an application for payment to their local FSA office by January 30, 2015.


The vision of AgrAbility is to enable a lifestyle of high quality for farmers, ranchers, and other agricultural workers with disabilities, so that they, their families, and their communities continue to succeed in rural America.
Click Here
to view a video to see how AgrAbility serves farm and ranch families touched by disability.
Click here
to visit Missouri AgrAbility Project's website.
To learn more about Missouri's AgrAbility Project, contact:
Missouri AgrAbility Project
Division of Food Systems and Bioengineering
Department of Agricultural Systems Management Program
205 Agricultural Engineering Building
Columbia, Missouri 65211
573.882.2731 or 1.800.995.8503
AgrAbility@missouri.edu