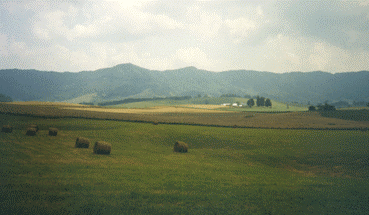 Thanks for taking a minute to look-in on the Virginia Farm Service Agency web site. Our aim is to present timely material relevant to Virginia agriculture producers.
For a comprehensive presentation of this month's Virginia FSA activity, read
our current newsletter
. To access all of our newsletters, look over on the left side of this page and click
Newsletters
.
For complete detail on all FSA programs and activity visit
http://www.fsa.usda.gov
Subscribe
to the Virginia FSA Newsletter or the many other FSA publications.
And, finally, FSA has all kinds of important dates and deadlines. The
VA FSA Calendar
is always available under 'I Want To….' over on the right. See
FSA VA Calendar
.

2014 NAP Coverage
Farm Service Agency offers the Non-Insured Crop Disaster Assistance Program (NAP) for most crops that do not have catastrophic (CAT) level of coverage offered by Federal Crop Insurance.
This program provides a lower level of risk management in the instance of catastrophic losses. Without risk management, a producer has no way of recovering funds, in the event of a devastating disaster event.
The start of the filing applications for coverage for 2014 NAP is quickly approaching.
Click here for a listing of all application closing dates
. If the date falls on a weekend, holiday or day the FSA Office is closed, the next business day will be the deadline.
There is a service fee of $250 per crop, not to exceed $750 per county or $1,875 per producer nationwide.
This service fee is due at the time of filing the application for coverage. A producer growing in a single county can grow 20 crops and only have to pay $750 for all crops.
Producers who participate in NAP are required to timely report acreage on all crops in which coverage has been purchased, as well timely provide final production on all covered crops.
If a qualifying disaster event has occurred, a producer must file a notice of loss for:
prevented planting claims, within 15 calendar days after the final planting date
low yield claims and allowable value loss, the earlier of the following:
15 calendar days after the damaging weather or disaster occurrence or date damage to the specific crop acreage or commodity is apparent to the producer for low yield claims
15 calendar days after the normal harvest date.
When a Notice of Loss is filed, arrangements will be made to have FSA come and do an appraisal.
If you have any questions, please contact your local FSA County Office.